or 149,- €/month rental
from 5.400,- €
Details
Model Type 601 (2022) with dEVS custom-built battery pack, charger, electronics, styling and accessories. It is available:
Specifications
EU licence class: A1 (= 125cc). The A1 class is like a 125cc light motorcycle.
Custom battery: 7.2kWh NMC Li-ion (safety certified UN R136)
Standard range: 150km average see calculation⟶
Cycles: >1000 times
Charger: 700-1500W
Suspension: dual-shock absorbers front and adjustable single rear mono-shock
Brakes: brake system with double discs front and single rear.
Tyres: 110/70-17 (F) and 140/70-17 (R)
Climbing: 35 degrees
Dimensions: 2035 x 720 x 1140 mm
Seat height: 800mm
Net weight: 119kg (without battery)
Loading capacity: <200kg
Included upgrades:
energy recuperation
reverse switch
carbon fibre panel wrap
smartphone apps
mobile phone holder
LED underbody lights
lockable helmet and storage box
steering lock
alloy mirrors
licence plate holder
cover
puncture repair kit
Rent
Buy
General Terms and Conditions
Gallery
Standard is in black - looking like the film Alien 👽 - or we also do special custom paint schemes.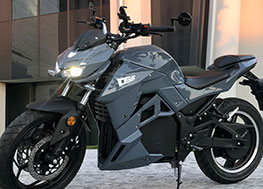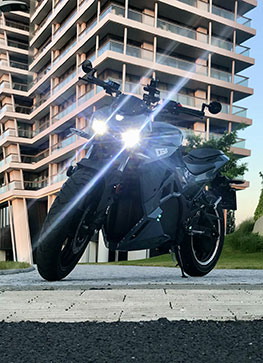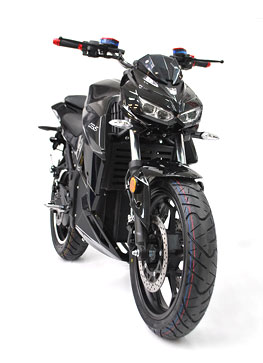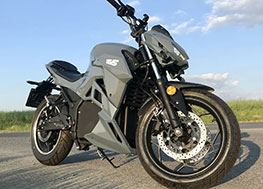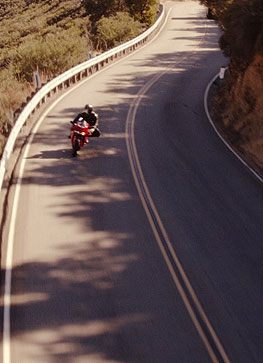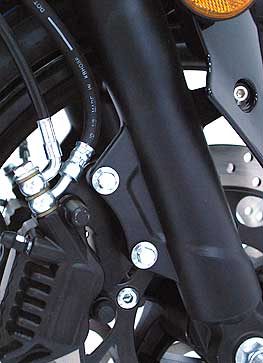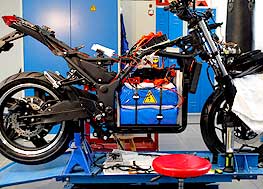 ---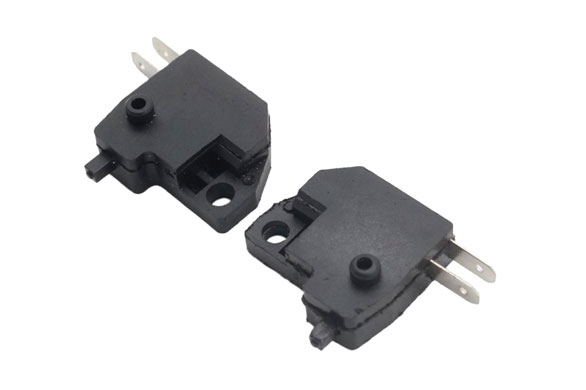 Recuperation
Simple detectors are added to each of the brake levers and on-board electronics are reprogrammed to optimise recuperation of electric energy whilst braking. It may add up to 10% to the battery range as well as saving wear and extending life of the brake pads.
Availability:

included as standard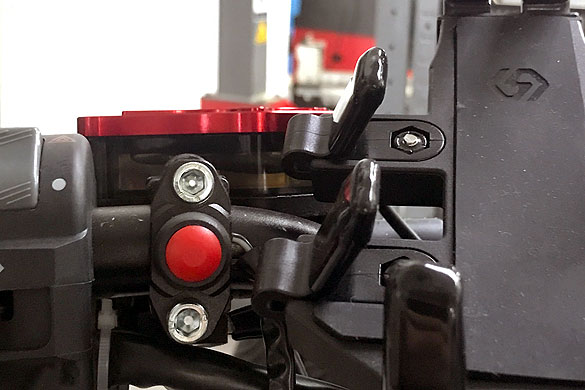 Reverse Selector
Normal riding performance is tuned through software programming that's regulate power like an automatic gearbox. An upgrade to the programming can add code for reverse and a simple button can safely activate this.
Availability:

included as standard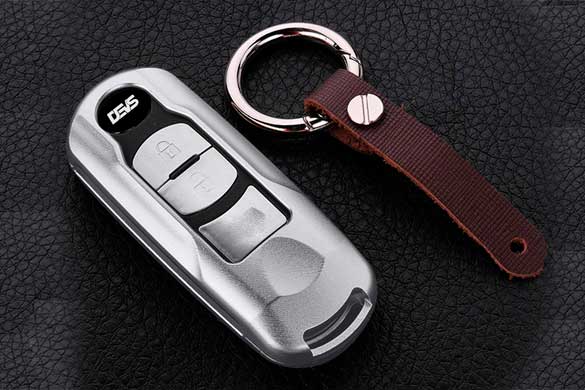 Remote Keyless Start
A relay is included and can be activated in conjunction with the alarm for a quicker and easier way to turn the bike on and off without the need to use a key.
Availability:

optional upgrade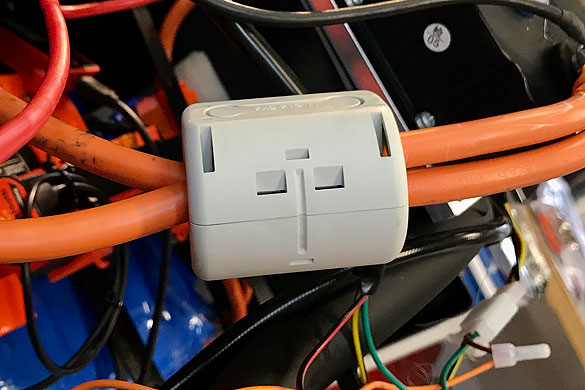 Ferrite Beads
These ferrite beads are added to the wiring and signalling to increase the bike's electromagnetic immunity. This is a very useful function in order to reduce the possibility of it affecting other electronic equipment in its vicinity.
Availability:

included as standard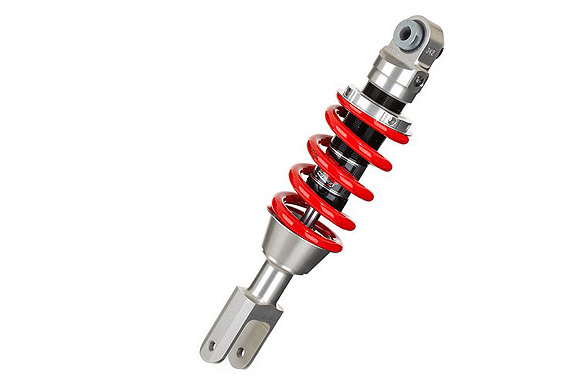 Improved suspension
High-quality rear monoshock suspension for a smoother ride.
Availability:

optional upgrade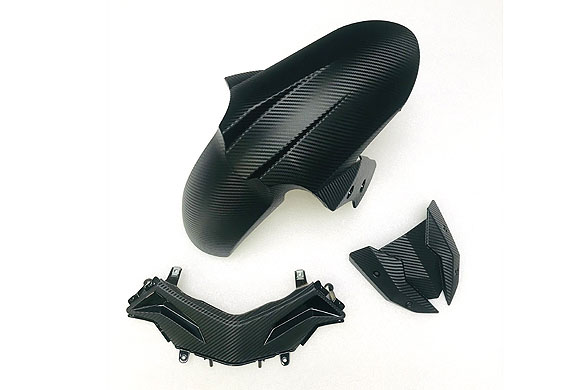 Local
Carbon Fibre scheme
In the photo, this carbon wrap is added to the front mudguard, the instrument panel cover and the seat support. The result is a high-tech look that gives a stylish contrast in the panelling.
Availability:

included as standard

Price:

free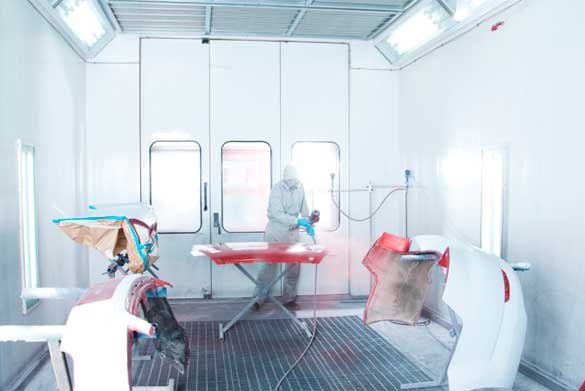 Local
Custom Paint
For a totally personalised finish, choose any colour you wish and in any finish. Done locally in Prague at shop with 30 years' experience in the auto paint business.
Availability:

optional upgrade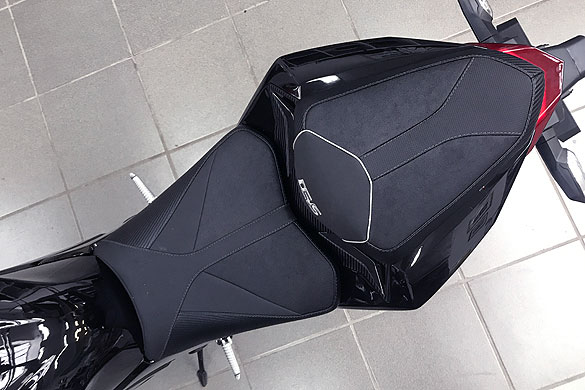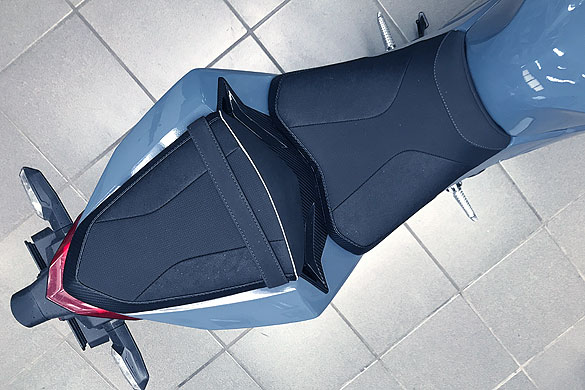 Local
Saddle upgrade
Custom remodelling in the style of the Alien, with gel filling and improved textil finish for better comfort and wear.
Availability:

optional upgrade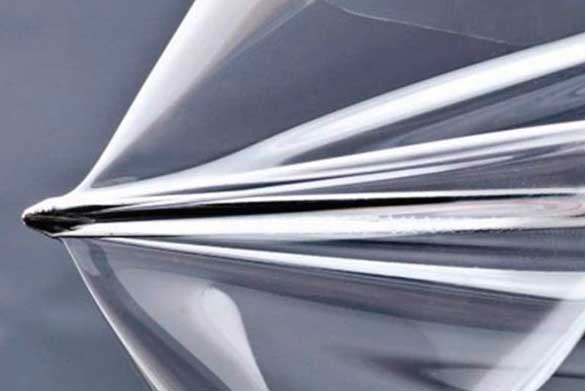 Protective Wrapping
A durable protective wrap, added to the body panels by your legs. A reasonably cheap way to protect your beautiful paint scheme against scratching.
Availability:

optional upgrade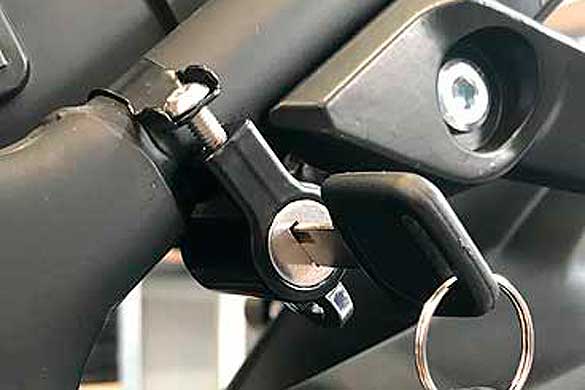 Helmet Lock
Useful if you wish to leave your ringed helmet with the bike. The helmet lock is built into the same bike construction as the alarm and will trigger the alarm if tampered with.
Availability:

included as standard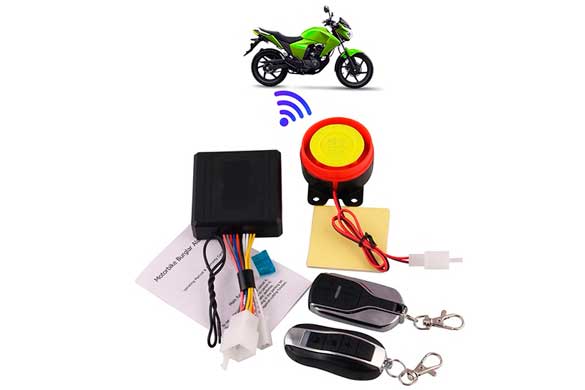 Alarm system and GPS
Motion-detection alarm system that is integrated into the electronics of the motorbike. Will immobilise motor systems and alert. Additional GPS system allows many tracking features. Operated with a remote control with the keyless remote start.
Availability:

optional upgrade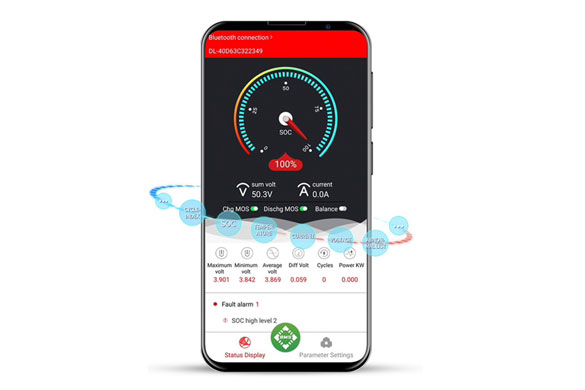 Smartphone App
We add a bluetooth dongle to the battery management systems so that you can monitor the state of the battery and important parameters and safety features via a bluetooth connection to an App on your smartphone. Works on both Android and IOS.
Availability:

included as standard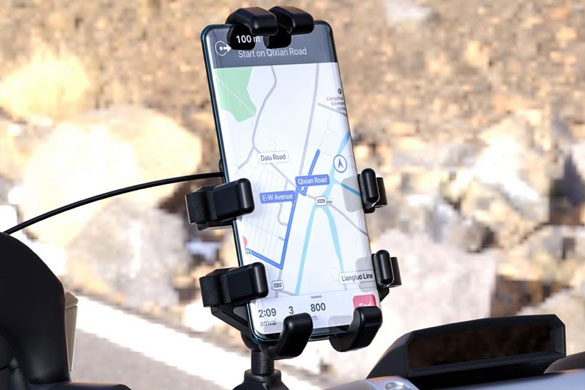 Smartphone Mount and USB Charger
Mounted to the handlebars and easily adjustable to any size of mobile phone. The built-in USB port will keep your smartphone charged whilst you're using Apps like PlugShare, Google maps or Spotify.
Availability:

included as standard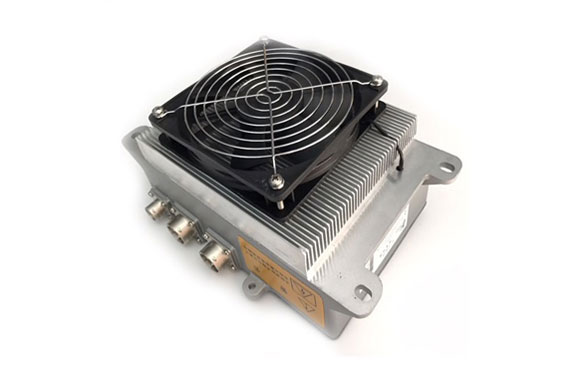 High-speed Charger
More than double the speed of battery charging from 700W to 1500W with a more powerful battery charger. Works in all standard AC household sockets with appropriate rating (it approximately uses the same watts as a powerful hairdryer). This may also be built on board with appropriate EMF reduction.
Availability:

optional upgrade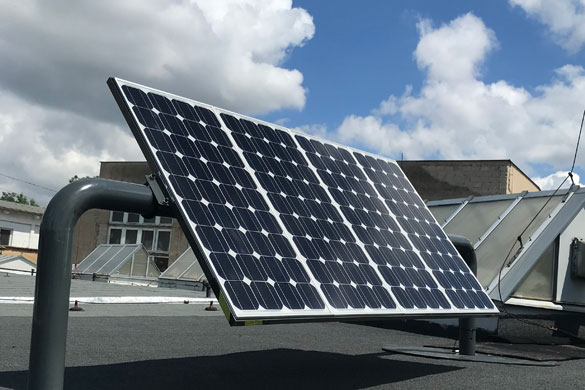 DC-DC Solar Charger
Store power from solar panels in the motorbike's battery. A typical setup of four 80W panels will provide enough power for 40km of travel per day in summer in mid-Europe.
Availability:

in development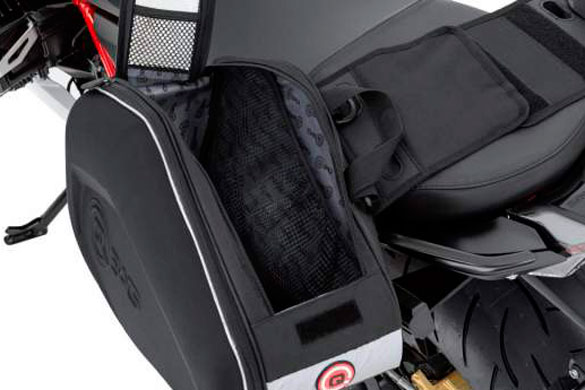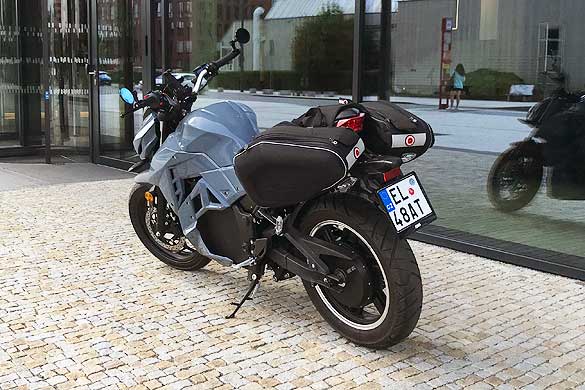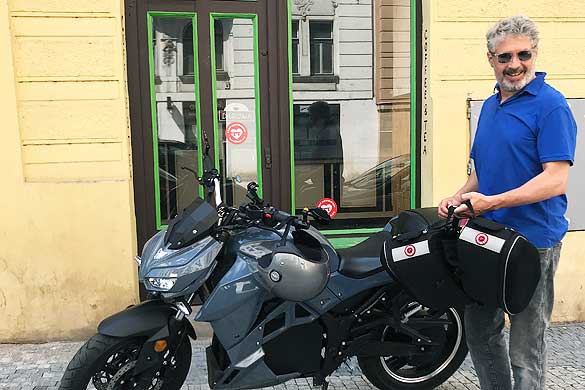 Motorcycle Saddlebags
Large, high quality saddle bags, styled to match the style of the Alien. Easy to detach and includes waterproof covers.
Availability:

optional upgrade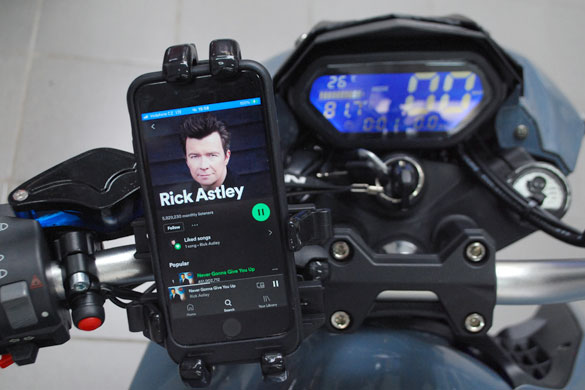 Speakers
Bluetooth waterproof wireless speaker with a power of 12W. Microphone, voice assistant, IPX7 certification, control via iOS or Android devices. It increases security by alerting others to your presence.
Availability:

optional upgrade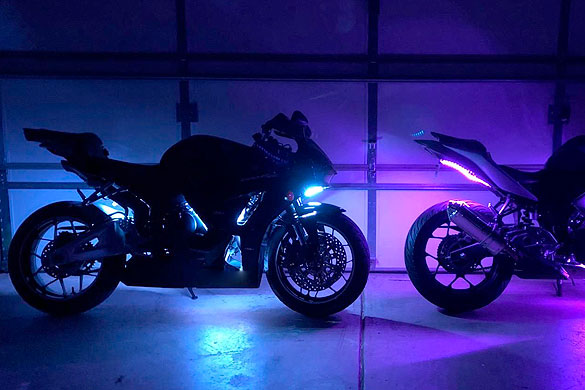 Local Producer
LED underbody lighting
LED backlight of the motorcycle chassis. Multicolor neons in length 2x 90 cm / 2x 120 cm. It includes an APP with a large number of functions. Useful for safety by augmenting hazard lights and general visibility. Also useful for parties.
Availability:

included as standard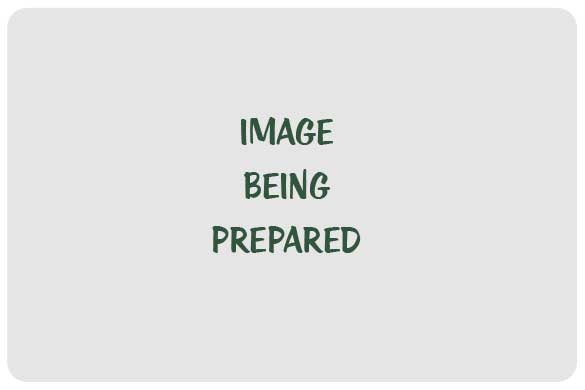 AC power inverter
Use your motorcycle as a portable AC power source with an on-board inverter converting AC to DC.
Availability:

in development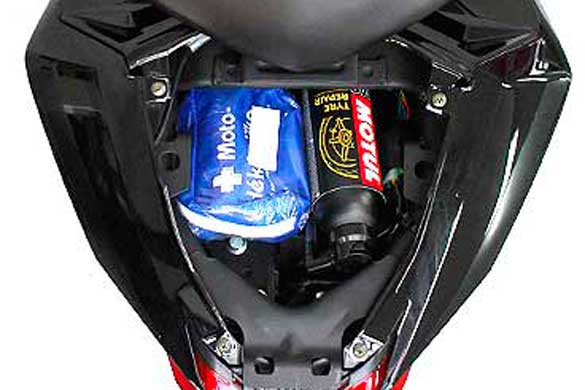 Essential On-Board Accessories
A puncture repair kit, medical kit and reflective vest. Stored in the lockable compartment under the rear seat.
Availability:

included as standard
Sign up to hear about new bikes
first
we respect your privacy