Factory-custom electric motorbikes that are simple, cheap and fun. For most of the year, they're the best way to get around.
More about DEVS
motorbikes for sale
We currently produce the Type 601 as a road-legal custom-build. It's a popular Asian-made bike in Kawasaki-style. Upgraded with big battery, better electronics, smartphone apps, safety controls and many more things. The Sci-fi Streetstyle is combined with 3d printed parts to offer more design functionality.
Featured technologies
New ways to build motorbikes
no clutch
no gears
A simple twist controller offers three ride modes – standard, sport and reverse. Our goal is balancing highway speeds and long-range touring.
upgrades ⟶
smartphone
monitoring
Monitor all details of your battery's state and performance in real-time via a bluetooth-connected smartphone app.
upgrades ⟶
peace of
mind
As well as standard locks, we integrate GPS, remote alarm sensors and tamper-proof helmet lock.
upgrades ⟶
Clean air makes it possible to breathe...
and silence makes it possible to think.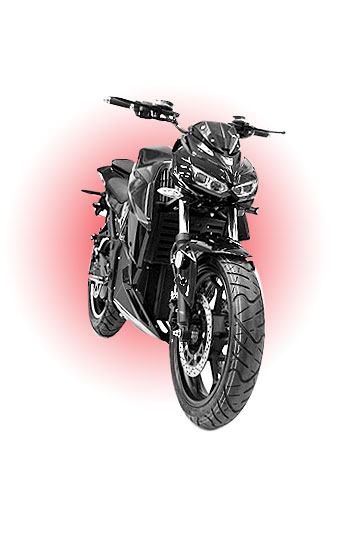 New to electric motorcycles?
Follow the link to learn more about their many advantages. And yes, some disadvantages.
Sign up to hear about new bikes
first
we respect your privacy