Devs.bike is an award-winning team working on the future of electric motorcycles since 2012. Our concepts are inspired by the Japanese 'Metabolism' movement to build a motorbike that is like a big computer.
ideal for beginners
7.2kWh battery = 150km range
quick acceleration = 120 N.M.
bluetooth, camera, speakers, GPS...
ride legally with just 'B' car licence in Czechia
workshop and service in Prague
custom-made locally
The magic of small-scale custom manufacturing is the freedom it gives us to develop continual upgrades to your motorbike. Even after 10 years, it can still be the latest thing.
no clutch
no gears
A simple control for forward and reverse, and that's it. Just twist the throttle and go, pull the brakes and stop.
Read about upgrades ⟶
smartphone
controls
Monitor all details of your motorcycle in real-time via bluetooth-connected smartphone apps.
Read about upgrades ⟶
peace of
mind
As well as standard locks, we integrate GPS, remote alarm sensors and tamper-proof helmet lock.
Read about upgrades ⟶
New to electric motorcycles?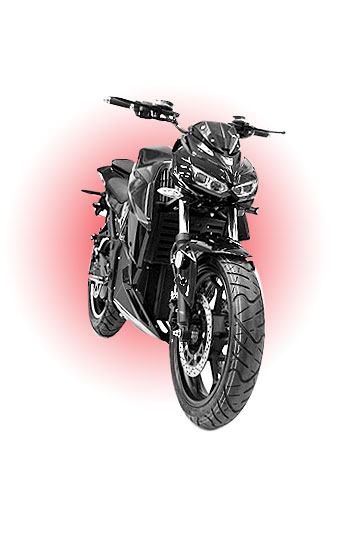 Find out more
Common questions are answered on our FAQ page.
Hear about new bikes
first
we respect your privacy