Devs® is a multidiscipline team working on the future of electric motorcycles. Our concepts use the same approach as computer software development to build motorbikes that constantly evolve to be smarter and better looking.
More about Devs ⟶
HIGH-TECH SMART E-MOTORBIKE
ideal for learners or commuters
BIG 7KWH BATTERY AND 100km/h speed
packed with smart features such as bluetooth apps and GPS
available to either buy, or with flexible renting from 149,- €/month
licence for 125cc equivalent in Europe
go further
Devs uses NCM cells, which have more than 2,000 cycles' life. They are much more expensive than regular lithium cells because they perform better in colder climates.
Record-Breaking on Launch
92Ah is a whopper.
Battery sizes in similar A1 motorcycles. 2022
custom-made locally
The magic of small-scale custom manufacturing is the freedom it gives us to develop continual upgrades to your motorbike. Even after 10 years, it can still be the latest thing.
no clutch
no gears
A simple control for forward and reverse, and that's it. Just twist the throttle and go, pull the brakes and stop.
upgrades ⟶
smartphone
controls
Monitor all details of your motorcycle in real-time via bluetooth-connected smartphone apps.
upgrades ⟶
peace of
mind
As well as standard locks, we integrate GPS, remote alarm sensors and tamper-proof helmet lock.
upgrades ⟶
Clean air makes it possible to breathe...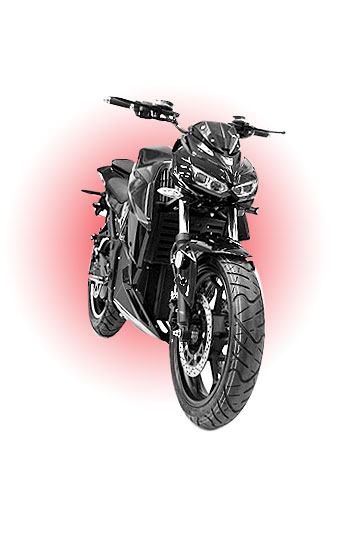 New to electric motorcycles?
Get informed with these articles.
Hear about new bikes
first
we respect your privacy