DEVS® is the Czech Republic's award-winning electric motorcycle company. We have unbeatable experience to offer you as one of the first electric motorcycle manufacturers in Europe, starting in the business in 2012. We love experimenting with new technologies and systems, with the aim to build motorbikes that are simpler, cheaper and more fun for you.
More about DEVS aims
Our latest model
New Type 601 model for 2021. Featuring agile handling, automatic operation, powerful brakes and bucket loads of torque all the way up to 100km/h. Combined with wide handlebar and an upright seating position for long distance travel with a big 7.2kWh battery. A perfect commuting bike for new motorcyclists!
Super value from only €4.800
Featured technologies
We believe total control leads to transcendence and are constantly developing new ways to build simpler and safer motorbikes.
no clutch
no gears
A simple twist controller offers three ride modes – standard, sport and reverse. Our goal is balancing highway speeds and long-range touring.
more ⟶
smartphone
monitoring
Monitor all details of your battery's state and performance in real-time via a bluetooth-connected smartphone app.
more ⟶
peace of
mind
As well as standard locks, we integrate remote alarm sensors and tamper-proof helmet lock.
more ⟶
electric motorbikes we guarantee you'll want
You like the idea of electric motorbikes, but the reality is that their high price, short range and lack of experienced technical support make you uncertain if you want to buy one.
Let us help you decide. Our experience in design and manufacturing solves all these concerns and means we can really deliver you an electric motorbike that works for your needs. We're so sure of this that we guarantee to give you your money back if you are not happy.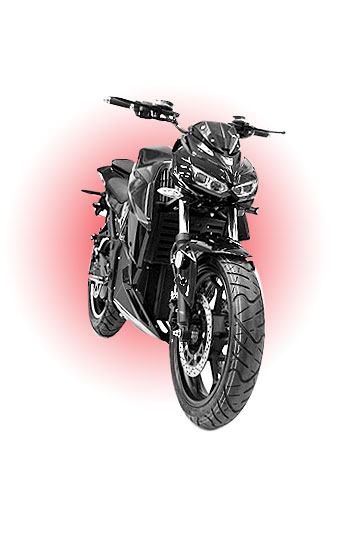 new to electric motorcycles?
Follow the link to learn more about their many advantages. And yes, some disadvantages.
Sign up to hear about new bikes
first
we respect your privacy