An electric motorcycle that gives unparalleled acceleration and safety controls for assured high-speed motorcycling up to 150km/h.
ABS brakes
ABS stops your motorcycle from skidding, allowing you to slow down sooner and maintain better control.
Liquid cooling
Efficiently distributes heat from the controller, giving higher total power.
Fire safety system
Designed to safeguard you and your motorcycle, an automatic vehicle fire suppression system that detects and suppresses a fire in minutes.
We build battery packs
To be sure of quality, repair and upgradeability, Devs builds its own batteries. We use NCM cells, which have more than 2,000 cycles' life. They are much more expensive than regular lithium cells because they perform better in colder climates.
More capacity than class-average
92Ah is a whopper.
Battery sizes in similar A1 motorcycles. 2023
7-series Development schedule
>_2023: Testing of up to five motorcycles in versions 701-01 (150km/h) and 701-02 (120km/h). Both versions with hub motors and specially-developed high-speed components.
>_2024: Testing of 702-01 with central mid-drive motor.
Features
The all-new 701 is a striking high-speed sports motorcycle that offers exhilarating performance with elegant aerodynamics. Our industry-leading battery technology and electronics delivers more power and higher efficiency, giving excellent range and performance. When it's time to top up, on-board fast charging gets you going again in no time. The 701 comes in two versions. The 701-01 has a 150km range and a top speed of 150km/h, the 701-02 has reduced power with a top speed of 120km/h and slightly longer range. Both are ideal for high-speed commuting.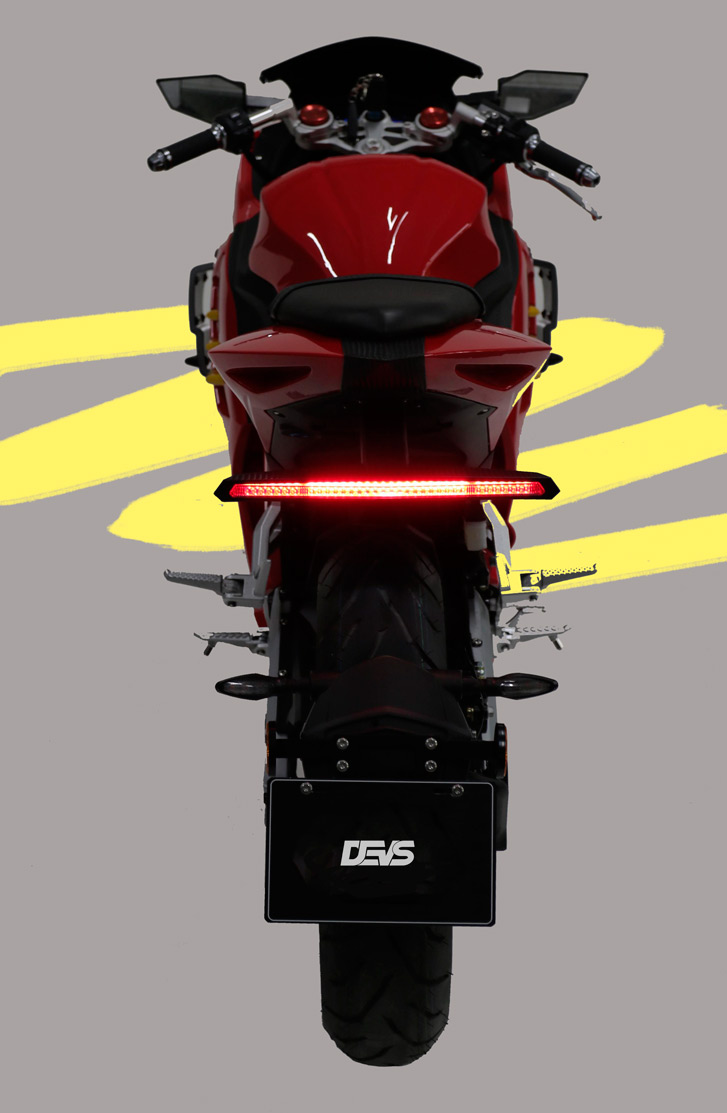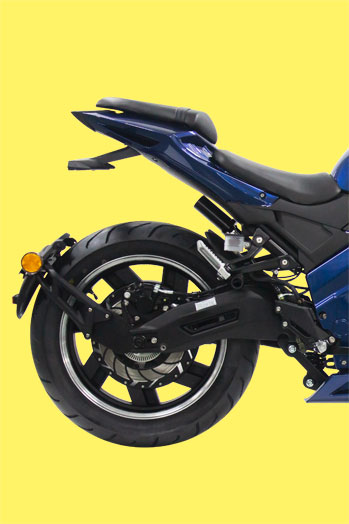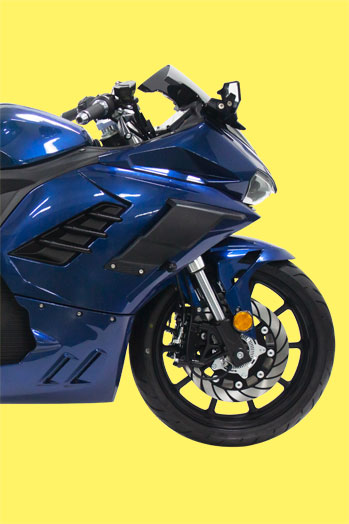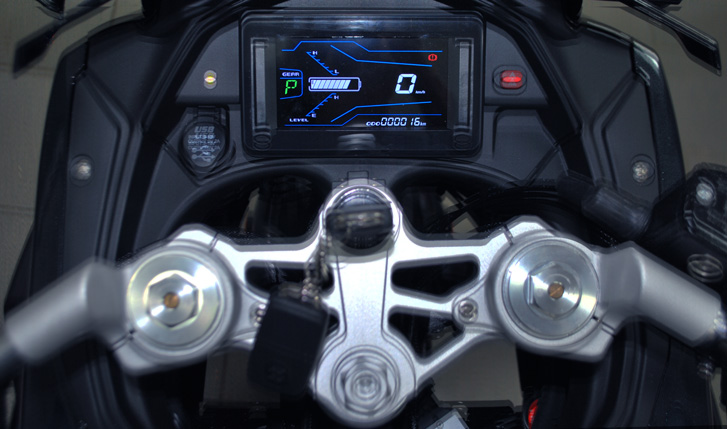 price from
149 000 CZK
or also on flexi-leasing
Details
Production Type 701 (2023 edition), with custom-built battery pack, charger, electronics and upgrades. It is available:
with a two-year warranty
14-day money-back guarantee
Specifications
EU licence class: A1 (= 125cc)
Motor peak: 8kW(02) / 14kW(01)
Motor continuous: 5kW(02) / 8kW(01)
Max torque: 118 N.M.(02) / 148 N.M.(01)
Max speed: 110km/h(02) / 150km/h(01)
Custom battery: 7.2kWh NMC Li-ion (safety certified UN R136)
Standard range: 130km average, up to 150km in city, see detailed calculation ⟶
Cycles: >2000 times
Charger: 1500W quick charger
Suspension: inverted front, adjustable nitrogen front and rear
Front brakes: 4-piston, double disc
Rear brake: 1-piston, single disc
ABS: included
Wheels: 3.00 x 17 (F) and 3.50 x 17 (R)
Tyres: 120/70-17 (F) and 150/70-17 (R)
Dimensions: 2080 x 780 x 1160mm
Seat height: 820mm
Curb weight: 165 kg (with battery)
Carrying capacity: <155 kg
Included upgrades:
energy recuperation
gear and reverse switch
carbon fibre panel wrap
smartphone apps
mobile phone holder with USB charger
LED underbody lights
lockable helmet and underseat storage box
steering lock
alloy mirrors
licence plate holder
cover
puncture repair kit
Availability

⟶
---
Upgrades
Custom modifications prepare each 701 for easy upgrading through maker concepts of CAD design, microprocessor programming and 3d printing. Once this is done, we can then easily repair or add new features when needed.
Hear about new bikes
first
we respect your privacy